PAYROLL SERVICES
CPC's integrated payroll system simplifies your entire payroll process while ensuring accuracy and providing in-depth reports. The cloud based application also allows each user to create a custom platform to execute payroll fit to their individual business needs.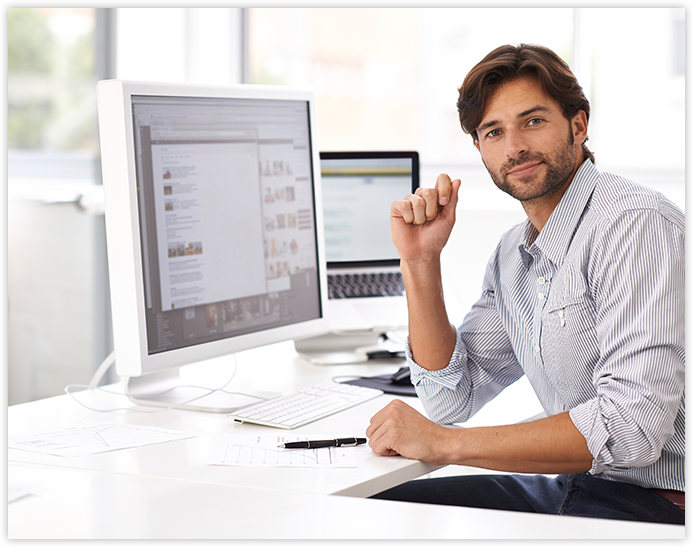 ABOUT OUR SERVICE
At CPC, we are so much more than a company cutting checks. It is our full-stack web based system that sets us apart. With a click of a mouse you are able to access every aspect of employee information including hours, personal information, I-9, paperwork and so much more. You can use labor allocations, export to QuickBooks, and quickly navigate between employees to edit information. All of the pieces work together seamlessly to form a complete Payroll, HR, and Onboarding Suite that is custom to your specific needs.

Increase Efficiency
& Data Accuracy


Access your system
24/7 anywhere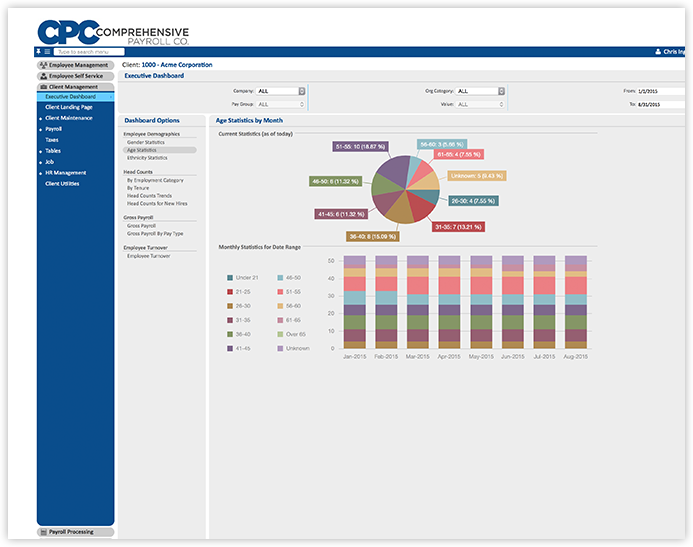 PAYROLL FEATURES & BENEFITS
Real Time One Click Payroll Preview & Labor Reports
Single Log-On to Unlimited Companies and Pay Groups
Direct Deposit and/or Instant Issue Pay Cards
Court-Ordered Garnishments & Deductions Automatically Processed and Paid
WOTC Tax Credit Processing
401(k) Withholding, Processing and Online Management
Pay-As-You-Go Workers Comp
ESS- Employee Self-Service
Deliver the Perfect Paycheck the First Time, Every-Time
The payroll module puts you in complete control of your payroll — every step of the way. Continuous processing makes payroll available whenever you need it. Real-time calculations let you know exactly what your people are doing and how much you're paying them to do it. A versatile pay rules engine makes it easy to determine pay for regular or overtime hours and supports any number of scenarios, such as shift differentials, order of importance, location, and more. And for optimal convenience, final pay statements are always just a click away.
Tax data is built into the system to support multiple regional requirements and tax structures. Automatic tax table updates help ensure the accuracy of employee withholdings. The payroll module includes everything you need to complete and file tax forms in house.
Control and manage every step of the payroll process for better results
CPC puts you in complete control of your payroll process. No more time lost submitting work to a service bureau and waiting for them to check it. You can process payroll on your own schedule and complete special check runs like commissions — without worrying about extra charges. We give you the flexibility to complete as many separate payroll runs as needed.
You can define all steps in the payroll process to reflect your unique business requirements and workflows. Import employee hours or synchronize with your Time Keeping. Run as many reports as needed — Payroll Register, Labor Distribution, General Ledger, and more — before finalizing and submitting payroll to help ensure accurate results. And receive alerts throughout the process to flag issues and reduce errors.
Manage payroll complexity and make changes with ease
You can easily manage and modify deduction and earning codes, direct deposits, tax jurisdictions, and other payroll elements so payments always reflect the latest information. View and edit employee payroll information individually or as a group using the mass edit feature. Change rates at any time during the pay period. And process employee wage garnishments with optimal timeliness and efficiency.
Empower employees with a convenient mobile app and self-service tools
CPC gives employees on-demand access to payroll information, including pay stubs and earning histories, through an easy-to-use mobile app and online self-service tools. Self-service also lets employees change direct deposit details, update W-4 forms, and even print W-2 forms. These tools empower employees to find and update information on their own so over-worked HR and payroll administrators can focus on other tasks.
Minimize legislative and tax compliance risks
Comprehensive Payroll's year-end processing helps your organization close out the tax year in compliance to avoid fines and penalties. It accurately completes gross-to-net calculations and provides all the information you need to complete and file taxes. Easily create the standard annual reporting forms needed to meet IRS requirements. Receive automatic legislative updates, including the latest tax tables, to make sure employee withwithholdings are always accurate. And use the general ledger (GL) interface to export payroll information to your accounting system in the proper GL format.
Rapid Pay Card
Comprehensive Payroll Company is offering you a great new benefit — getting paid on the rapid! PayCard®. You can have your pay automatically deposited to the paycard, giving you instant access to your money the morning of every payday.
Get paid the easy way
No more standing in line to cash checks
No more check-cashing fees
No more coming to work to pick up your check
No more lost checks
Rapid Card Features & Benefits
Use it at ATMs to get cash whenever you need it.
Shop with it at your favorite stores, at restaurants, to buy music online and more. Use it anywhere MasterCard Debit cards are accepted.
You can even pay bills with the PayCard and get cash back at participating merchants.
Free Text Alerts: Employees will receive text alerts directly to their phones when a load has been placed onto the account, get their card balance, etc. Free to enroll.
rapid!Access Mobile App: On-the-go access to the rapid! PayCard account. Employees can use their smart phone to access to their card, check their balance, transfer funds, and more! Available for Apple and Android supported devices.